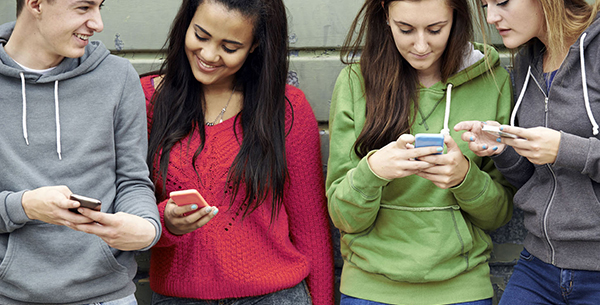 BullyText is a tool to engage youth using text messaging that features various bullying scenarios; the choices youth make while texting determines how the scenarios play out with their friends and others. A useful resource for teachers, police officers in schools and anyone else who works with youth.
Police Officers
School Liaison Officers or School Resource Officers are encouraged to share this tool with youth in their communities and use it as a conversation starter for classroom presentations. Some forms of bullying and cyberbullying (eg. threats, harassment, sharing of illegal images) are illegal, and participation in this tool highlights the potential consequences of such harmful behaviours.
Teachers
Teachers may use this tool to teach their students critical thinking in their everyday lives. With BullyText, students are faced with making difficult decisions and are encouraged to critically consider their choices and the potential consequences of them.
Teachers may also use the BullyText Edition - Bullying and Cyberbullying Lesson Plan for recommended activities.
To request the lesson plan, the How-to Guide and/or the scenarios flow chart on BullyText, please send an email to CYCP_CPCJ@rcmp-grc.gc.ca.
Text "BULLY" to 38383 to initiate the tool!